We've got to be honest: although we've had the chance to review hundreds of pumps as plumbing consultants (we're talking sump pumps, sewage pumps, combination AC/DC pumps, DC-backup pumps, water-based backup pumps, laundry / dishwasher pumps, and more), we've only trusted a handful of them each year enough to recommend them when working. We only want the families we serve to use the best, and the best is rarely cheap. If you're here for $50 sump pumps, we're afraid you're not going to find such recommendations here. But if you want buy-it-for-life sump pumps, combination or backup pumps, or pretty much any other type of pump that you rely on for a happy home, you've come to the right place. We'll only put the best choices in each category and price range below. If you've got your credit card and are ready to buy, you can use the shopping links we added below for your convenience.
Recommended AC sump pumps

 
Zoeller M267 – Review here. Buy here.
Zoeller M63 – Review here.  Buy here.
Zoeller M57 – Review here. Buy here.
Wayne CDU1000 – Review here. Buy here.
The M267 is singlehandedly the best AC sump pump on the market for less than $400. It's actually a sewage pump that works equally well as a sump pump, and is our top recommendation for a set-it-and-forget it AC option. It also features some of the fastest water removal rates you're going to find in an AC sump pump. If it's out of reach, there are a number of options that will provide somewhat lower flow rates and reliability while still working far better than anything you're going to find on the shelves of a hardware box store (e.g., Lowe's, the Home Depot, Wal-Mart, or Menards). The M63 and M57 are smaller siblings of the M267 and also offer high levels of reliability, while the CDU1000 offers less reliability but higher flow rates than the M63 and M57.
Recommended combination AC/DC sump pumps

Wayne WSSM40V – Review here. Buy here.
Wayne WSS30V – Review here. Buy here.
The WSSM40V is the most advanced AC/DC combination sump pump on the market; it runs a range of self-tests to make sure it's in top condition before an emergency occurs, and it can even call you when you lose AC power and when it starts working. We recommend it due to the multiple layers of redundancy it offers, and it's a perfect all-in-one solution if you're replacing both your existing AC sump pump and DC backup at the same time, or if you don't have a backup DC sump pump and want to get one while getting rid of an unreliable AC sump pump. If it's out of reach, the WSS30V is a good non-smart combination sump pump.
Recommended DC-only backup sump pumps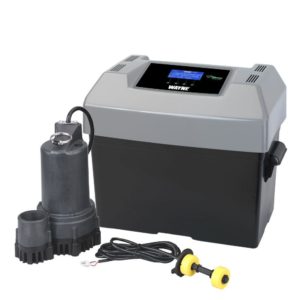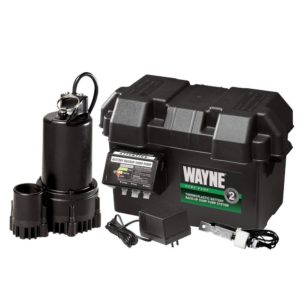 Wayne WSM3300 – Review here. Buy here.
Wayne ESP25 – Review here. Buy here.
The WSM3300 is the best DC-only backup sump pump on the market; it's the DC half of the WSSM40V above, and features the same self-testing and phone-for-help capabilities as the WSSM40V; it just lacks an AC sump pump. If you're simply looking for a basic DC-only backup sump pump, it's hard to go wrong with the ESP25; it's not expensive but it'll give you a second layer of basement protection if your electricity goes out when you need it most.
The Best Laundry / Sink / Drain Pump System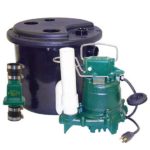 Zoeller 105 Package – Review here. Buy here.
If you need to remove water from a laundry tub or sink, a dishwasher, or a washing machine or dehumidifier located in a basement, you'll want some kind of drain pump system (which includes a drain pump and a collecting tub connected to a pipe or hose that runs the water out of your home). While it may be tempting to choose the cheapest option you can find for this task, we always recommend spending a bit more on a system that won't break down in a year or two; the Zoeller 105 package is a good solution that won't break the budget. It sits out of the way and keeps the water flowing (out of your house).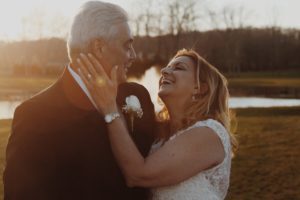 If you find our work at PumpThatSump helpful, you can put our relentless reviewing of every pump and fixture on the market to the test by shopping via our links above for whatever you need to make your house a home. Despite being self-employed, we promise not to spend it all on health insurance.