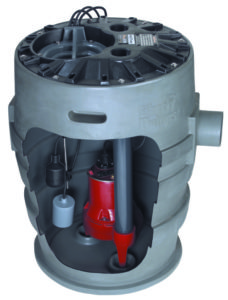 If you need to remove sewage wastewater from a below-grade sewage system, (one where you can't use a gravity drain line) or pump it to a septic tank, you're going to need a sewage pump. This is the point where many homeowners, landlords, and small business owners try to save money by getting the cheapest pump possible and installing it as cheaply as possible. But if you're like us, you'd rather spend a bit more and get the job done right, because time is money and peace of mind. So what are your options?
If you're looking for a sewage grinder pump, the best we've found under $1,000 is the Liberty Pumps PRG101A. If you only need a sewage ejector pump, the Zoeller M267 and Liberty Pumps LE51A are safe bets. But if you'd like an ejector pump boxed into a residential sewage package for a simple, straightforward, and reliable installation, you'll want something like the Liberty Pumps P372LE51 Sewage Pump System. It's essentially the LE51A in a pre-assembled package with the goal of making the installation much faster and the durability much longer. Does it work well? We think so. Our full review is below, and you can buy it here.
Key Features of the Liberty Pumps P372LE51 Simplex Sewage System (60 Second Summary)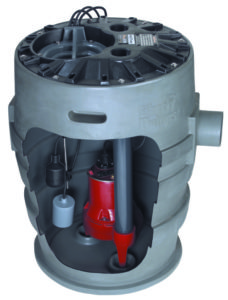 The Liberty Pumps P372LE51 is a pre-assembled residential sewage ejector package; it can also be used for light commercial applications. It includes the LE51A sewage ejector pump, which includes a 1/2 horsepower electric motor throttled down to a 8,400 gallon per hour maximum pumping rate and a 24 foot maximum head. The package is backed by Liberty Pump's 3 year warranty. It is 30 inches tall, 20-1/4 inches wide at the base, and  24-1/2 inches across at its widest point. It weighs 64 pounds.
The P372LE51 can pass 2 inch spherical solids and includes thermal protection in the motor. The motor draws 115 volts single phase AC via 12 amps at maximum load; locked rotor amps is reached at 22.5 amps while thermal overload protection kicks in at 221F. It can handle liquids up to 140F and an automatic mechanical wide angle float switch is packaged with the pump. The pump includes a 2 inch FNPT discharge.
The maximum pumping speed of the P372LE51 lower than that of the LE51A by itself; it peaks at 8,400 GPH at zero feet, which scales down to 6,480  GPH at 10 feet, 2,640  GPH at 20 feet, and shuts off at 24 feet at max head.
The primary features of the system include the QuickTree system, through which the float switch can easily be accessed, pulled, and replaced through the top of the basin without affecting the functionality or connections to the pump or plumbing. This is done through a top inspection cover fitted with integrated rubber seals. The pump itself is secured within the 41-gallon basin, which itself is constructed of polyethylene and is 40% larger than standard 18 inch x 30 inch basins in order to improve both pump and switch life by reducing on/off cycles. The system arrives completely assembled and includes a clear plastic overhead cover to protect the system during rough-in and masonry work.
How Does the Liberty Pumps P372LE51 Compare to the Liberty Pumps LE51A, Zoeller M267,  and Liberty Pumps PRG101A?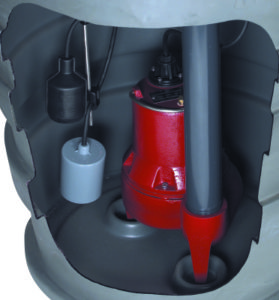 The biggest difference between the P372LE51 and the LE51A and M267 is that the P372LE51 is a pre-assembled sewage ejector package; instead of just the pump (i.e., the LE51A), the sewage basin is included as well as the QuickTree system to allow removal and replacement of float switches without affecting either the pump or plumbing. The basin is also larger than the typical 18 inch x 30 inch basin, resulting in an up to 40% reduction in both pump and switch cycles and greater life in both components. Installation is simpler due to the integrated pump, discharge, and float switch components. Pumping speeds are slower in the P372LE51 than in the LE51A due to its configuration within the basin, although max head remains the same.
Compared to the PRG101A, the P372LE51A is a faster pump (8,400 GPH vs 2,760 GPH) but its speed, its price, and its integration within the basin are its only advantages. The PRG101A is a superior sewage pump due to its being a grinder pump instead of an ejector pump. It's not going to get clogged with feminine hygiene products, wipes, napkins, towels, or similar difficult solids. As a grinder, it can handle things that shouldn't be flushed down toilets but are flushed anyway. If that's what you need, you don't want to try to save money with the P372LE51A. You'll also benefit from a much stronger motor at 1 hp in the PRG101A as well as more than twice the maximum pumping height at 50 feet vs 24 feet.
Our Short and Long Term Experiences Installing and Using the Liberty Pumps P372LE51 Sewage Package

Installation is relatively straightforward compared to the work needed to set up a typical sewage ejector pump. make sure your excavated hole has at least 8 inches of clearance around the tank, but you'll also want to make it as small as possible beyond that. You should only use pea gravel or washed and crushed stone to form bedding between the walls of the hole and your basin. You don't want to use sand or native soil for back fill. And don't place a lot of pressure or heavy equipment on the backfill material, as you'll likely collapse the tank.
When connecting your discharge pipe, make sure that the size of the pipe is at least as small as that on the pump, which means at least 2 inches. You might need a larger pipe size to reduce losses due to friction. Remember that you're also going to need to vent the pump and pipe that vent to either an existing building vent or piped outside on a direct line. It needs to be at least as large as the discharge size. And don't forget you'll need a check valve.
In terms of longevity, the design of the P372LE51 should get you significantly more life than you'd get from the LE51A installed by itself; we'd estimate up to 20 years of service will likely be possible, although the specific lifespan you'll get on your model will naturally depend on a healthy amount of luck. The fact that you can pull the float switch without entering the basin or affecting your pump or plumbing significantly increases its lifespan, as does the larger basin itself by reducing wear on both the pump and your switches.
Troubleshooting and Installation Tips to Get Your Liberty Pumps P372LE51 Working Sooner
As with any other sewage ejector pump, your main issues are likely to be related to the pump not running, not stopping, or running without pumping sewage.
If the pump isn't running, you likely have a power issue (poor voltage or a blown fuse), a stuck switch (because of a physical obstruction in the basin), not enough liquid in the pit to trigger the switch, or a bad switch.
If the pump won't stop pumping, you'll either have a stuck switch (due to blockage again) or a defective one.
If the pump runs or makes a humming noise but doesn't pump sewage, you'll either have to check for a clogged or blocked discharge, a check valve that's backwards or closed, a ball  valve or gate valve that's closed, too much lift for the pump to handle, or a plugged volute casing or jammed pump impeller.
Most of these issues can be fixed on site if you have the right tools and replacement parts, but keep in mind that disassembling the pump itself does void your 3 year warranty.
Liberty Pumps P372LE51 Simplex Sewage System Pros, Cons, and Value Comparison
In conclusion, if you're looking for the one of the easiest "plug and play" sewage ejector pump systems on the market, you'll have to look far and wide to find something better than the P372LE51. It's not as fast as the LE51A by itself but it's going to be more reliable and simpler to install due to its integration with the sewage basin and quick-disconnect float switch. If you're installing it in a residential or commercial environment where people only flush human solids down toilets, it will likely give you up to 20 years of trouble-free service. On the other hand, if you need to manage a home, office, or business environment with a significant risk of trash and feminine hygiene products being flushed, or if you simply can't have downtime in your sewage system, you'll be better off upgrading to a grinder-based pump like the PRG101A. Ultimately, your clientèle, budget, and risk tolerance will determine the best answer.
You can buy the Liberty Pumps P372LE51 here on Amazon. You can buy the Liberty Pumps LE51A here. You can buy the Liberty Pumps PRG101A here.   You can buy the Zoeller M267 here. You can buy a good wet / dry vacuum here. You can buy a silent 2 inch  check valve here. You can buy a 2 inch brass ball valve here.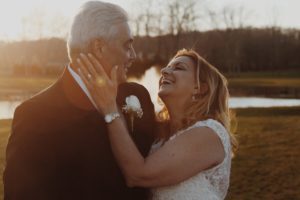 If you find our work at PumpThatSump helpful, you can put our relentless reviewing of every pump and fixture on the market to the test by shopping via our links above for whatever you need to make your house a home. Despite being self-employed, we promise not to spend it all on health insurance.