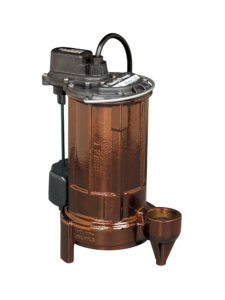 If you're buying an AC-powered sump pump, you can either go cheap with something that'll last a year or two if you're lucky, or spend more for a well-engineered device that'll give you decades of reliability. We'd prefer the latter option, which is why we frequently recommend pumps like the Zoeller M267 for people interested in a "buy-it-for-life" approach. However, there are other great designs out there to keep in mind when searching for a set-it-and-forget-it pump, such as Liberty Pump's line of pumps with vertical magnetic floats. We recently reviewed the 287 and its smaller sibling, the 257, and found the 287 one of the best budget alternatives to the M267 we've yet come across. Today we're going to take a look at the Liberty Pumps 297 Vertical Magnetic Float 3/4 HP Sump / Effluent Pump. It's basically an upgraded 287, and we'd consider it a very strong contender to the M267. If you need a pump with a high max head, it blows away the M267. This review applies equally to the Liberty Pumps 297-2, which is the same pump with a 25 foot power cord. Our full review for both  is below, and you can buy the 297 here and buy the 297-2 here.
Key Features of the Liberty Pumps 297 Sump Pump (60 Second Summary)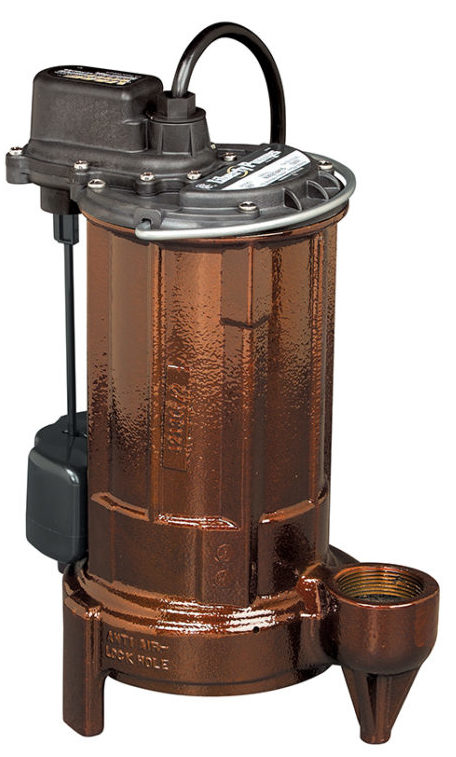 The Liberty Pumps 297 is an automatic submersible sump and effluent pump. It is powered by a 3/4 horsepower oil-filled, thermally protected electric motor  that runs at 3,450 RPM and is capable of pumping up to 4,980 gallons per hour (83 gallons per minute). It includes a 3 year warranty by Liberty Pumps. The 297 is 10 inches wide, 13 inches tall, and weighs 31 pounds. It is also available as the Liberty Pumps 297-2, which is the same pump in all specifications except in the cord length, which is 10 feet in the 297 and 25 feet in the 297-2.
The 297 and 297-2 are AC-powered and don't include battery backups. The pump can handle solids up to 3/4 inch in diameter and liquids as hot as 140F. The motor runs on 115V and draws 10.4 amps at full load with thermal overload occurring at 248F. The vertical magnetic float is non-adjustable and turns on at 9.5 inches and off at 4 inches. The discharge is 1-1/2 inches NPT and the pump can be installed in sump pits as small as 10 inches.
Water removal peaks at 4,980 GPH at 0 feet, drops to 4,350 GPH at 10 feet, 3,480 GPH at 20 feet, 2,550 GPH at 30 feet, 1,440 GPH at 40 feet, and shuts off at the max head of 48 feet.
How Does the Liberty Pumps 297 Compare to the Liberty Pumps 287  and Zoeller M267 Sump Pumps?
The Liberty Pumps 297 uses the same vertical magnetic float design found in the 287. To put it bluntly, it's a more reliable system than the typical mechanical design found in electric sump pumps (e.g., the kind found in the Zoeller M267 or other Zoeller, Wayne, or Liberty Pumps sump pumps). Compared to the 287, the 297 is both faster (4,980 GPH vs 4,020 GPH0) and capable of pumping to much greater heights (48 feet vs 37 feet). Reliability will be the same. Compared to the M267, the 297 is slower (4,980 GPH vs 7,680 GPH) but has more than twice the pumping height (48 feet vs 21 feet). We also expect reliability to be significantly higher in the 297 than in the M267 due to the float design. The 297, like the 287, will also fit into narrower sump basins than the M267.
Our Short and Long Term Experiences Installing and Using the Liberty Pumps 297 Sump Pump
Installation isn't more complex than that in the 287 or most other sump pumps; you lower the pump into the pit. connect the pump to your discharge pipe, make sure the float height is correct (you'll need to adjust the pump itself since the float switch height is not user-adjustable), and plug everything in. As always when dealing with a submersible sump pump, you'll want to be sure not to let it run dry; despite being equipped with a thermal overload, you won't want to stress the motor any more than necessary if you're looking to get multiple decades out of the pump.
Once installed, it shouldn't be too hard to get more than a decade (and perhaps two) out of the 297 as long as you remember to make sure the float switch is still working properly from time to time. With that in mind, you'll still want to have a backup pump installed if you're depending on the 297 (or any other pump) to protect your property. When operating, it's quiet, fast, and attractive. The ability to grind small solids is a nice addition that adds to its reliability when working in less than perfect groundwater conditions. It's not a trash pump, but it'll still deal with gravel, sand, and small rocks that find their way into the sump pit instead of simply stopping and leaving you at the mercy of your backup pump.
Troubleshooting and Installation Tips to Get Your Liberty Pumps 297 Working Sooner
As always, our main recommendation when buying and installing an AC sump pump is to back it up. It doesn't matter whether you use a water-based backup pumplike the Liberty Pumps SJ10 or a DC backup like the Wayne WSM3300, but you do want to have something on your side when you get a heavy rainfall, flash flood, and hurricane in the forecast right as the power goes out for the next three days.
No matter what you get as a backup, you'll want to make sure that the backup float switch is above the 297's so the 297 is what starts running first and the backup only turns on if the 297 can't keep up or isn't able to turn on due to the aforementioned power outage. Similarly, it's also prudent to install some kind of water alarm above your backup float switch so you'll know if both your main pump and backup pump aren't able to keep water levels below a certain height. A cheap and functional option is the Basement Watchdog. Between a pump as reliable as the 297, a backup pump, and a water alarm, your odds of dealing with a flooded basement should be similar to those of someone in Death Valley.
Liberty Pumps 297 Sump Pump Pros, Cons, and Value Comparison
In conclusion, if you're a fan of the VMF approach to sump pump float switches or if you need the most head you can get for under $500, you'll be a fan of the Liberty Pumps 297. The main question to ask after that is how much power and head you need. If you can get by with 1/3 HP, you'll want to look at at the LP 257. If you only need 1/2 HP, the LP 287 is what you're after. But if you simply have more water volume or need to move it to unimaginable heights and don't want to wonder if your pump is going to have enough reserve power to get the job done, then you'll be better off buying for the long haul and choosing the Liberty Pumps 297.  It's not the cheapest sump pump out there, but it's about as reliable as an AC-based sump pump can get. Our main recommendation would be to remember to buy a substantial backup pump to accompany it–peace of mind is worth a few extra hundred in our books.
You can buy the Liberty Pumps 297 here on Amazon. You can buy the Liberty Pumps 297-2 with a 25-foot cord here. You can buy the Zoeller M267 here. You can buy the Liberty Pumps 287 here. You can buy the Liberty Pumps SJ10 here. You can buy the Wayne WSM3300 here. You can buy a silent check valve here.You can buy a water alarm here.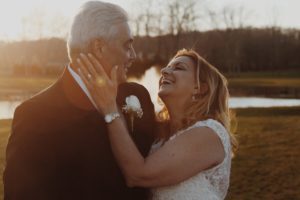 If you find our work at PumpThatSump helpful, you can put our relentless reviewing of every pump and fixture on the market to the test by shopping via our links above for whatever you need to make your house a home. Despite being self-employed, we promise not to spend it all on health insurance.